Industrial Automation Services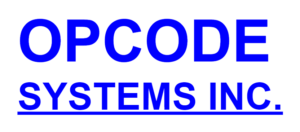 Opcode Systems is an integrator with installed solutions in the food & beverage, automotive, roofing, impregnated papers, plastics and film, mining, utilities, and other manufacturing industries.
Our services include:
– Automation system design
– PLC and HMI programming
– Drive system configuration
– Electrical drafting
– Plant floor data collection
– Commissioning services
– Bid specification packages
Our expertise is with the automation of coordinated drive systems such as food processing lines, batch recipe systems, paper machines, winders, shingle lines, granules plants, palletizers, impregnated paper lines and resin batching systems, film orienters, as well as ball mills and classifiers.
The scope of our supply to machine builders such as VITS Machinenbau Gmbh has included the MCC or drive panels, motors, operator stations, and machine and process control programs. Our services include in-house testing with simulation, on-site commissioning and related documentation.